Activities in Paraty
Paraty is a magical place, full of activities and charms.

You can walk through the historic center, its shops and museums, visit the beach Cachadaço, Paraty Bay, kayaking, make tracks for Tropical Forest and secluded beach of Paraty, visit their churches, do outdoor activities like kayaking, waterfalls and still enjoy the wonderful beaches and walks in the many islands.

See the tours we offer in Pousada and make your reservation:
 
Parks and Reserves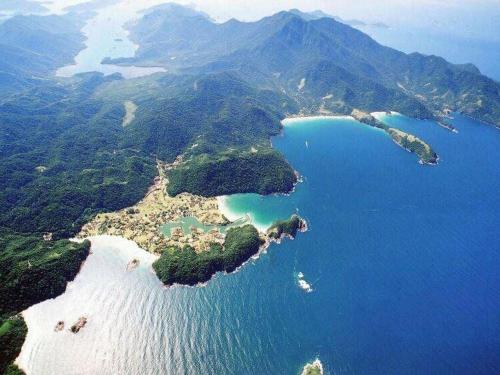 Paraty is in a privileged geographical point with regard to ecology. In your area are:
Serra da Bocaina National Park
Ecological Reserve Joatinga
APA Cairuçú
Recreation Area Paraty-Mirim
Paraty Bay Environmental Preservation Area
Bordering the State Park of Serra do Mar
Beaches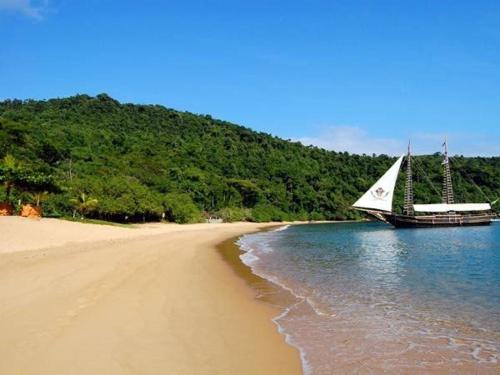 The sheltered Paraty Bay has close to 60 beaches, and some accessible by car and many accessible only by boat.

Especially the latter not only have a nature almost wild, but preserve much of ancentral caiçara culture with its handicrafts, cuisine and traditional livelihoods.
For more information on all the beaches by clicking here.
Islands
About
65 islands
make up the idyllic setting of Paraty.É Bay a sheltered bay of clear water, which comnvida a boat ride.
Fishing and diving are very common activities in Paraty.
See more information about the islands by clicking here
Sco doMamanguá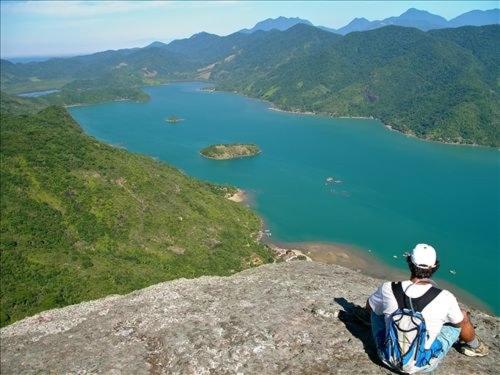 The Saco do Mamanguá is a sea inlet with 8 km long and 2 km wide. It has 33 beaches and 8 caiçaras communities. The Mamanguá background has a gorgeous super mangrove area preserved.

The biodiversity of the place really impressive. Many species of trees, bromeliads, flowers can be seen.

To get to the Mamanguá Bag can go by boat, leaving Paraty-Mirim, or track.
Waterfalls
Some major accidents, plenty of water and lots of woods.
These are the ingredients needed to draw beautiful waterfalls, such as exist in Paraty. Some are difficult to access, but the beauty we find to get, worth the effort.
Waterfall Waterslide (Da Penha)
Tarzan Pit
English Pit
Pedra Branca Waterfall
Plant Pit
Jamaica Well
Well Laje
Well of Andorinhas
Waterfall Graúna
Iriri Waterfall
Taquari Waterfall